Create or add a coronavirus dashboard to your website or web system. All data is updated automatically. You don't have to worry about updating.
Features:

Automatic daily update.
Simple installation.
Animated timeline of infected, killed and recovered daily.
Animation of the transmission timeline by country and by day.
Translations in English, Spanish, French and Chinese.
Fully source code in English.
Graph display by country.
Graph view by Cases, Fatality/Recovery Rate, Growth Rate, Case Doubling Time, Estimated R₀, Most Affected, Cases, Cases (Shifted), Stream of Cases, Stream of Active Cases.
Visualization of graphs by table.
Automatic search and filter on all graphics.
Soon more.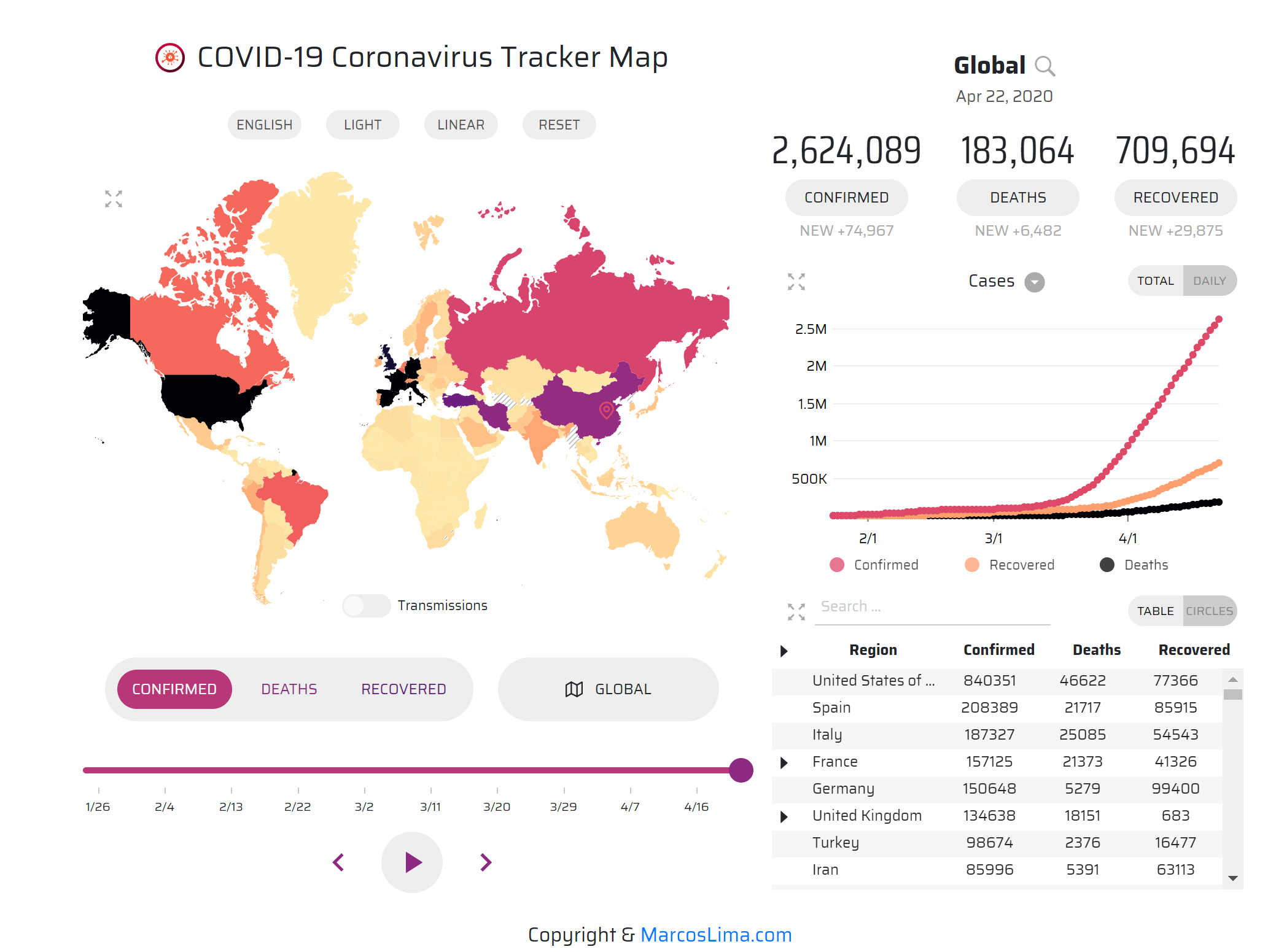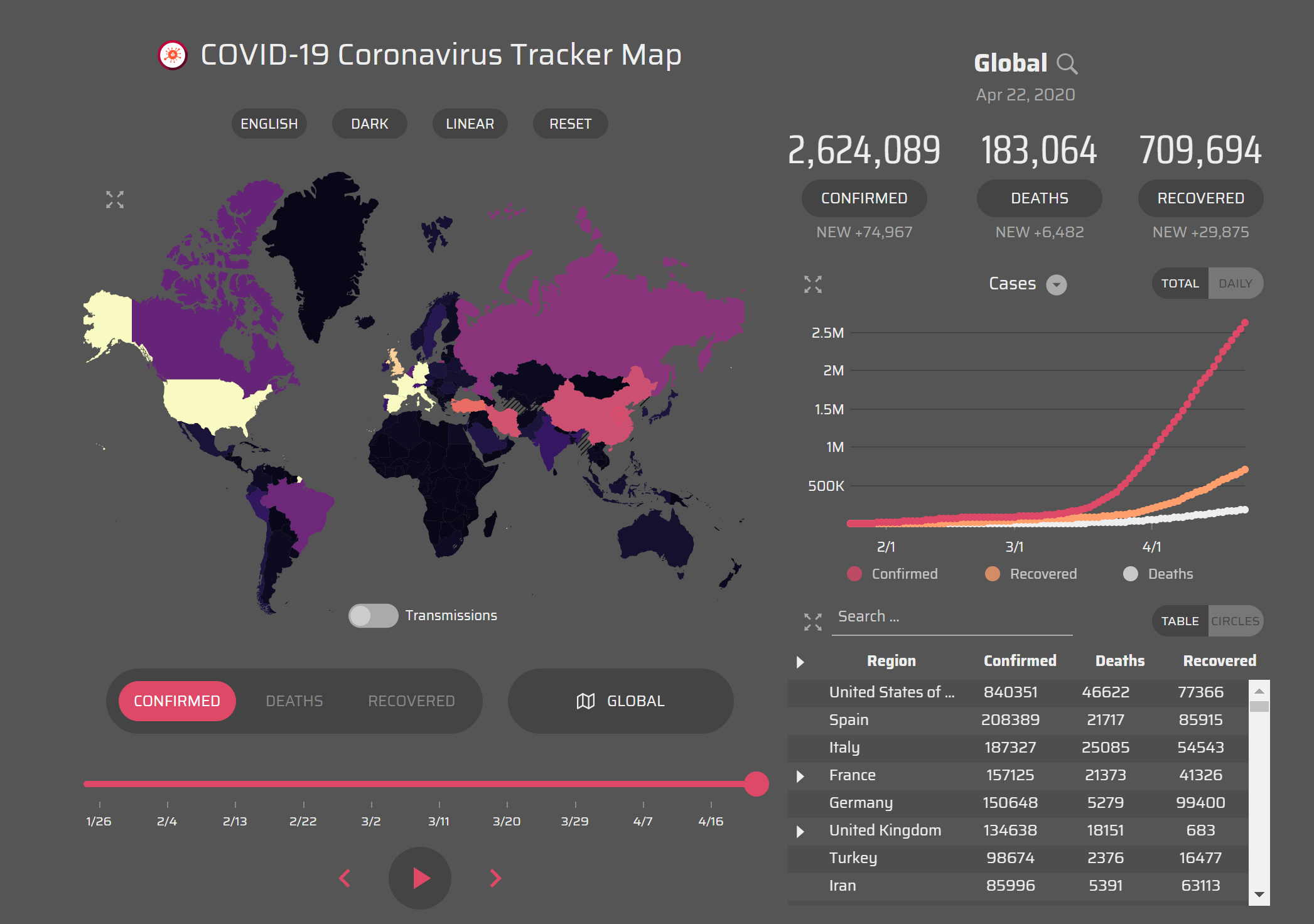 How often is the data updated?
Data is updated every 10 minutes.
What are the sources of data informing the dashboard?
The data sources include the World Health Organization, the U.S. Centers for Disease Control and Prevention, the European Center for Disease Prevention and Control, the National Health Commission of the People's Republic of China, and the DXY, one of the world's largest online communities for physicians, health care professionals, pharmacies and facilities.
The application that retrieves data related to covid19 automatically is an open source project that I created on github. You can see more HERE
Changelog
v1.0.0 - Date 04.24.2020
Initial release.